Redefining the soundtrack to your home
Smart home sound systems provide high-quality sound with ease, integrating seamlessly with one another and with other smart technology.
A popular isolated and integrated feature in homes, smart speakers are aesthetically pleasing and highly multi-functional, whether they're providing you with your favourite songs, or the soundtrack to your favourite movie.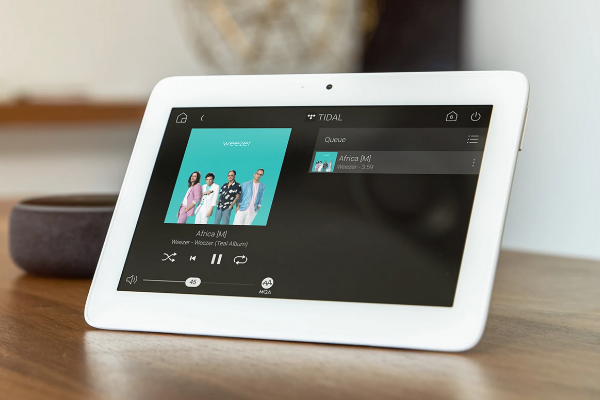 Our cutting-edge home sound systems provide you with only the best in audio entertainment technology: a seamless and fully integrated entertainment set up for your home. Working with nothing less than the industry's most reputable, high end brands, alongside the newest innovative and intuitive technology, you'll be able to find the perfect soundtrack for your home.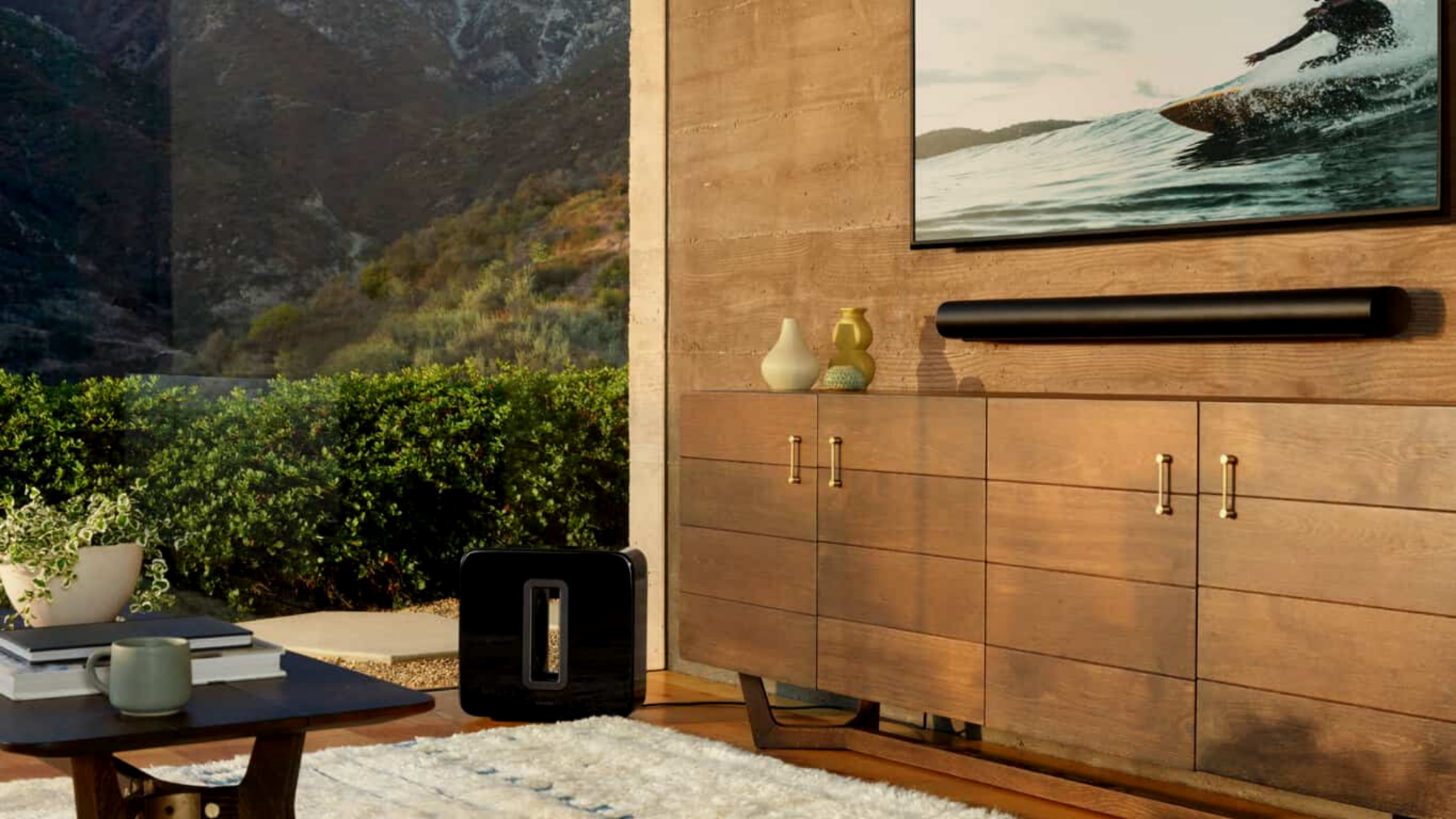 Imagine that…
Imagine having a house party and being able to play music seamlessly from room to room, allowing guests to enjoy the music wherever they are, even in the garden! With smart home sound systems, this is no longer imagination but a reality.
Chris Lewis offer a wide range of smart sound technologies to suit your every need, including:
Whether it's the best in technology for true audiophiles or instant streaming of your entire music library for the technology enthusiast, our quality music systems and installations can help you create a setup in your home that you'll love to use.
We offer multi-room sound systems from leading providers such as Control4 and Sonos which have integration capabilities. This allows for everything from a seamless flow of music from room to room to impeccable surround sound for your home cinema.
Floor standing and bookshelf speakers provide an unparalleled sound quality with their greater focus on treble, midrange, and bass frequencies. It is these features, and their ability to be placed at ear level, that makes them perfect for dedicated music rooms and home cinema use.
These are for everyone looking for a more discreet option to your smart sound system. Ceiling speakers are mounted directly into your ceiling and whether you prefer a standard grille speaker or a totally concealed speaker which is plastered into the ceiling itself, Chris Lewis Group will have the solution for you.
We offer a range of surround sound systems, alongside home cinema design services, to truly bring the big screen to life inside your home!
Music isn't just for indoors. With our pool, patio, and garden audio systems you can experience the best quality music throughout every section of your home and garden, allowing your music to flow seamlessly.
Benefits:
superior sound quality
wireless control
voice control options
integration opportunities
multi-room audio
weather resistant outdoor options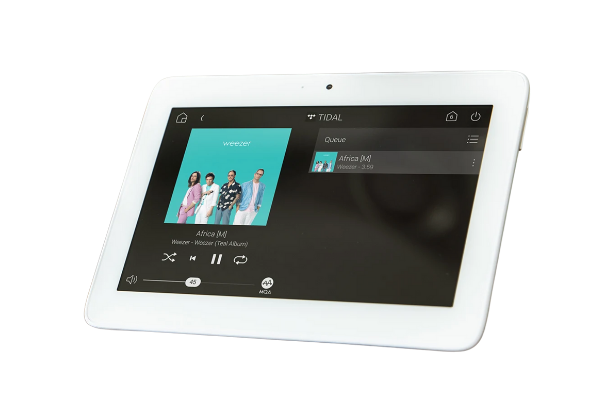 Control4 Audio
Control4 Audio provides the boldest and most beautiful way to fill the entire house with music. Browse and select tracks from your favourite streaming provider using a mobile, tablet, or inbuilt touch panel, before having the audio play through a beautiful selection of soundbars and speakers.
Some of the best sound quality available on the market
Control using your mobile, tablet, inbuilt panels or even using voice control
Integrate with all your smart home technology
With automation, you can set the lights to 'party' and have the music start playing your favourite playlist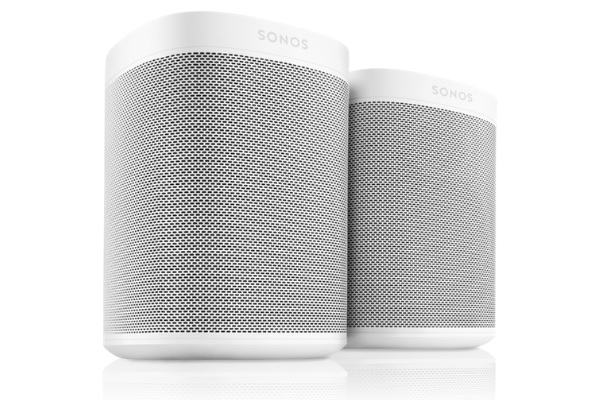 Sonos
Sonos music systems provide seamless integration of your entire music library through your home music setup, smartphone, and other devices. You can play any track from your music collection at the touch of a button and listen in any and all rooms. Providing effortless, wireless multi-room setups, Sonos systems are available for all budgets and requirements. With incredible surround sound options as well, your whole home will benefit from the unmatched sound quality.
Superior high definition sound
Voice control options – Amazon Alexa & Google Assistant
Weather resistant
Long lasting Battery life (11 hours non-stop)
Controllable via the SONOS app, Apple AirPlay 2 on Wifi & Bluetooth
Surround sound options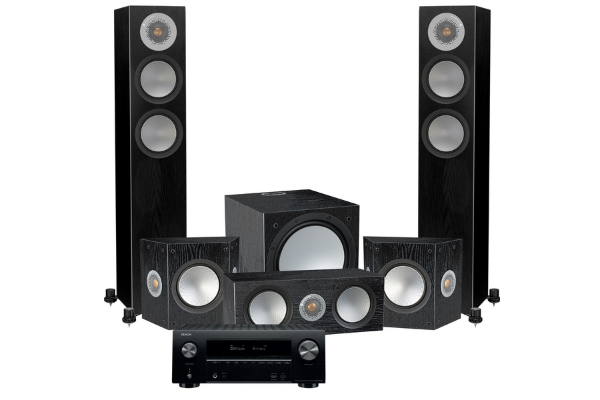 Monitor Audio
Designed with impeccable sound reproduction and tonal accuracy in mind, our Monitor Audio music systems provide the cutting edge in high-end speaker technology. Delivering some of the most life-like sound reproductions on the market, these high-quality speakers are available in a range of setups and cabinets with distinctive C-CAM metal alloy driver cones to improve quality and eliminate distortion.
Custom install speakers – in-wall, in-ceiling, and on-wall
HiFi loudspeaker design including bookshelf, floor-standing, and soundbar options
Weather resistant speakers for outdoor smart sound
High quality sound
Frequency variations
Surround sound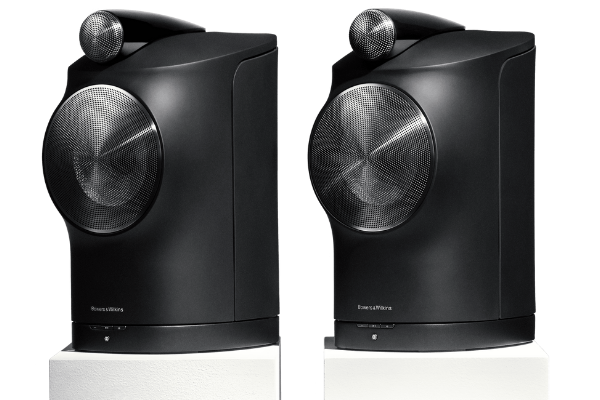 Bowers & Wilkins
Steeped in history, Bowers & Wilkins music systems have been renowned for years as technical innovators in the audio industry, using new technological solutions in pursuit of finding the perfect sound. Delivering exceptional sound from its range of speakers and products, Bowers & Wilkins music systems provide nothing less than impeccable audio satisfaction.
Wireless
Home cinema options
Surround sound options
In-ceiling speakers
Full-bodied realistic sound
Bluetooth compatible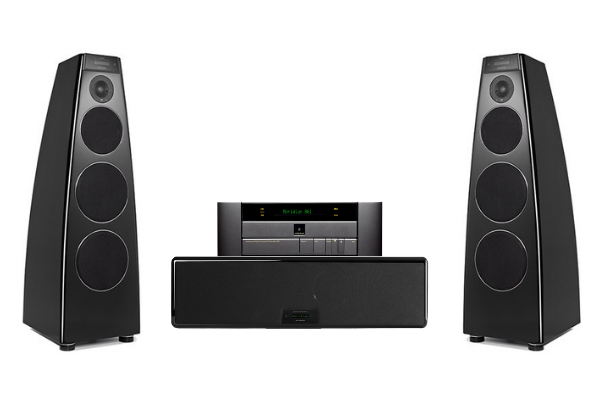 Meridian
Offering ground breaking developments in high end audio, Meridian music systems can provide your home with a rich, pristine sound that's delivered with absolute perfection thanks to the high-end technology available. Meridian systems are seamlessly integrated with your home to deliver truly intuitive and effortless access to your entire music collection, anywhere in your house.
Uses psychoacoustics (the psychology behind how humans perceive sound) to deliver authentic, natural sounding vocals.
Drivers are bass focused with adjustable frequency options
Surround sound options
Powerful built in amplifiers
Bluetooth compatible
Integration opportunities
Smart speakers are easily able to integrate, both with other smart technology and internally with other speakers. Want to take this one step further and integrate all your smart technology together so it can be easily controlled from one place? Control4 gives you the power to do just that. Find out more.
Our smart home sound systems integrate easily with music applications such as Spotify, Apple Music, and iTunes, meaning speakers can easily link to existing accounts and play songs straight from your music library.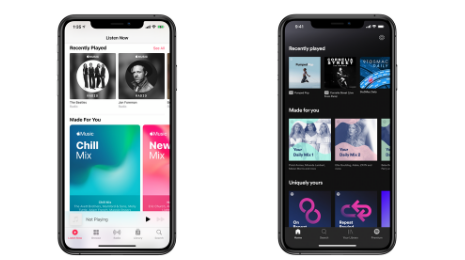 With multi-room audio, you can connect speakers throughout the house and into the garden, to play music all over the home.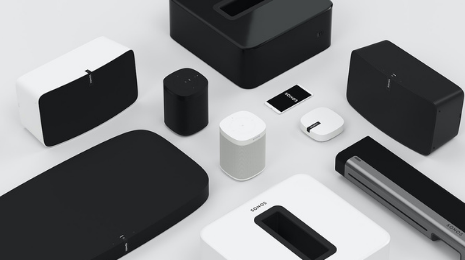 Smart speakers can be integrated into your home cinema for high quality surround sound to create an immersive watching experience. Whether you're catching a game with your mates or watching the newest blockbuster, the sound needs to be to the best standard.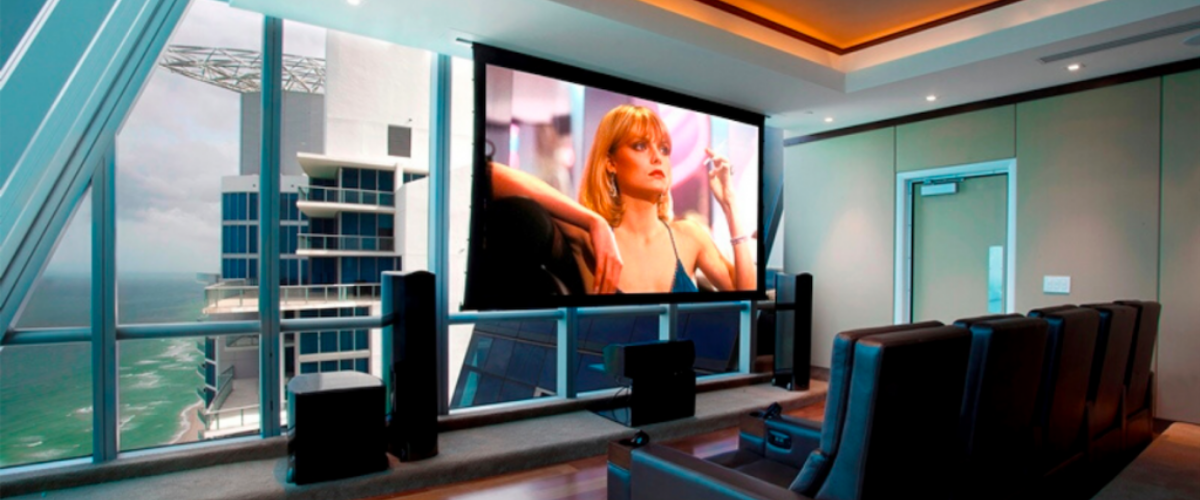 Why choose us?
Established in 2008, Chris Lewis Smart Home is run by a team of dedicated IT and system integration experts who love nothing more than to design and install the best smart home systems for you! With years of experience, we can also advise in any other integration opportunities you might be after such as smart lighting, blinds, home cinema, and security.
We also offer maintenance and support packages to suit different needs and budgets, while we are also happy to take on systems that have not been installed by us, ensuring you are always getting the most out of your systems.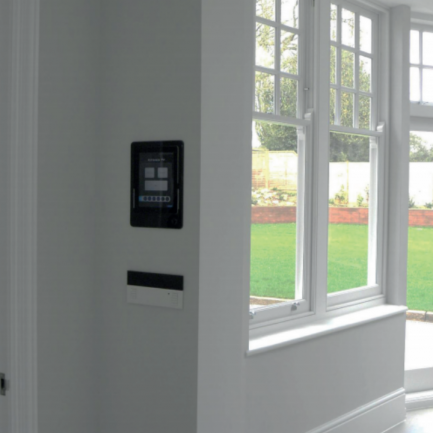 "The team at Chris Lewis are very flexible and accommodating. They're more than happy to spend extra time to help you get a better solution and you don't get billed for every additional hour because their focus is on developing long-term relationships with their clients."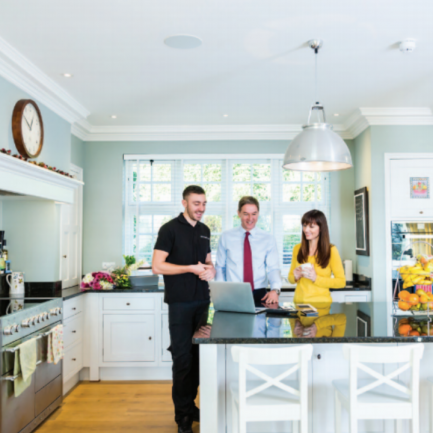 "Chris Lewis Smart Home succeeded brilliantly in overcoming challenges of installing modern technology in an Edwardian house and were a pleasure to work with. We would definitely recommend them to others."
Looking to connect with one of our experts regarding your requirements?
Submit the below form and we will will get back to you very shortly.
Stunning Period Home
The brief was to install a fully integrated, intuitive system that would blend unobtrusively into the background, preserving the elegance of the new décor.
The outcome is an easy-to-use, secure smart home, all encased in a beautiful period property with technology that can be controlled from a smartphone or tablet – just what the owners wanted.