Background Information
The high-profile award-winning Weston Library is the new state-of-the-art reading, teaching, and storage facility within Oxford University. Formerly known as The New Bodleian Library, The Weston Library is home to documents and treasures of national importance, this facility will be used by internationally renowned academics, students, and the public. Its precious contents, staff, and visitors need outstanding passive fire protection without compromise.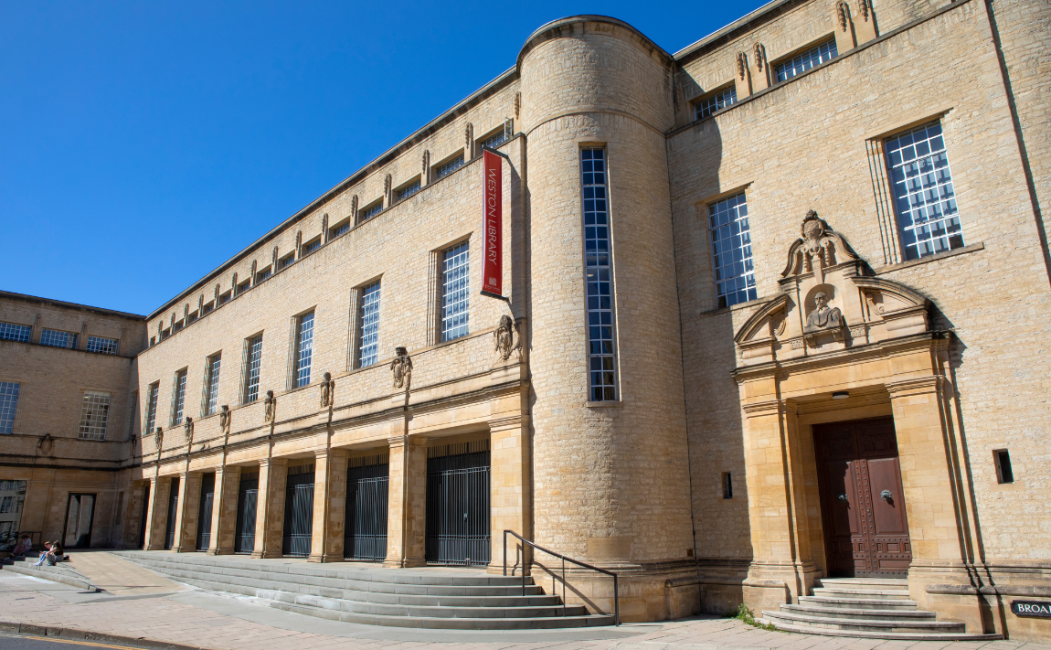 From The Client
"Chris Lewis were a real asset to the project and proved that our decision to work with them was well-founded. They worked hard as part of a large construction team that delivered a fantastic project for the University of Oxford. They continued to develop the design of the passive fire protection throughout the lifetime of the project and integrated their systems with both the active fire protection and security systems"
Keith Vance,Operations Director Mace Group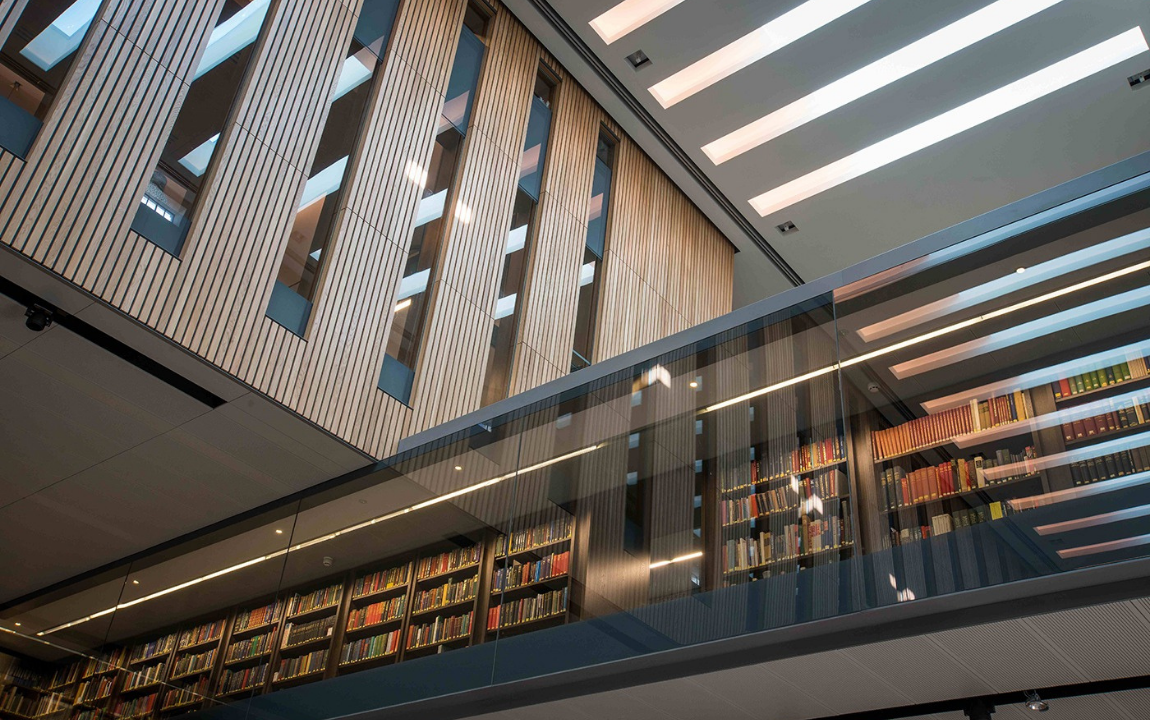 Project Requirements
The impressive eight storey building has been developed to include facilities such as exhibition spaces, reading rooms, and lecture halls. Chris Lewis Fire and Security designed a passive fire solution that met the highest life-safety standards and of course all legal requirements. This passive fire prevention system works seamlessly to prevent or slow the spread of fire, limiting any damage and providing the best safety for the library's contents and visitors.
This much-anticipated project required Chris Lewis Fire and Security to modify the design as necessary during the course of the build, to accommodate ongoing changes in the architects' plans (whilst always continuing to comply with rigorous University standards). Our flexible planning and design approach ensured these changes were accommodated and the system was delivered on time.
The targets for this project included:
First-time working solution

Ready on time for the opening by Her Majesty The Queen

Zero avoidable false alarms

BSI standards adherence
Chris Lewis Fire and Security are experienced in creating bespoke fire protection which enabled the creation of an adaptable design that meant we could meet the architects' changes along the way. The design also cleared a number of regular and demanding external audits. Our Passive fore solution provided:
Outstanding protection for staff and visitors.

Rapid-response management during and after the project.

Protection for disabled visitors during a fire.

Sustained maintenance of security control during an alarm.

Interface with active fire protection systems.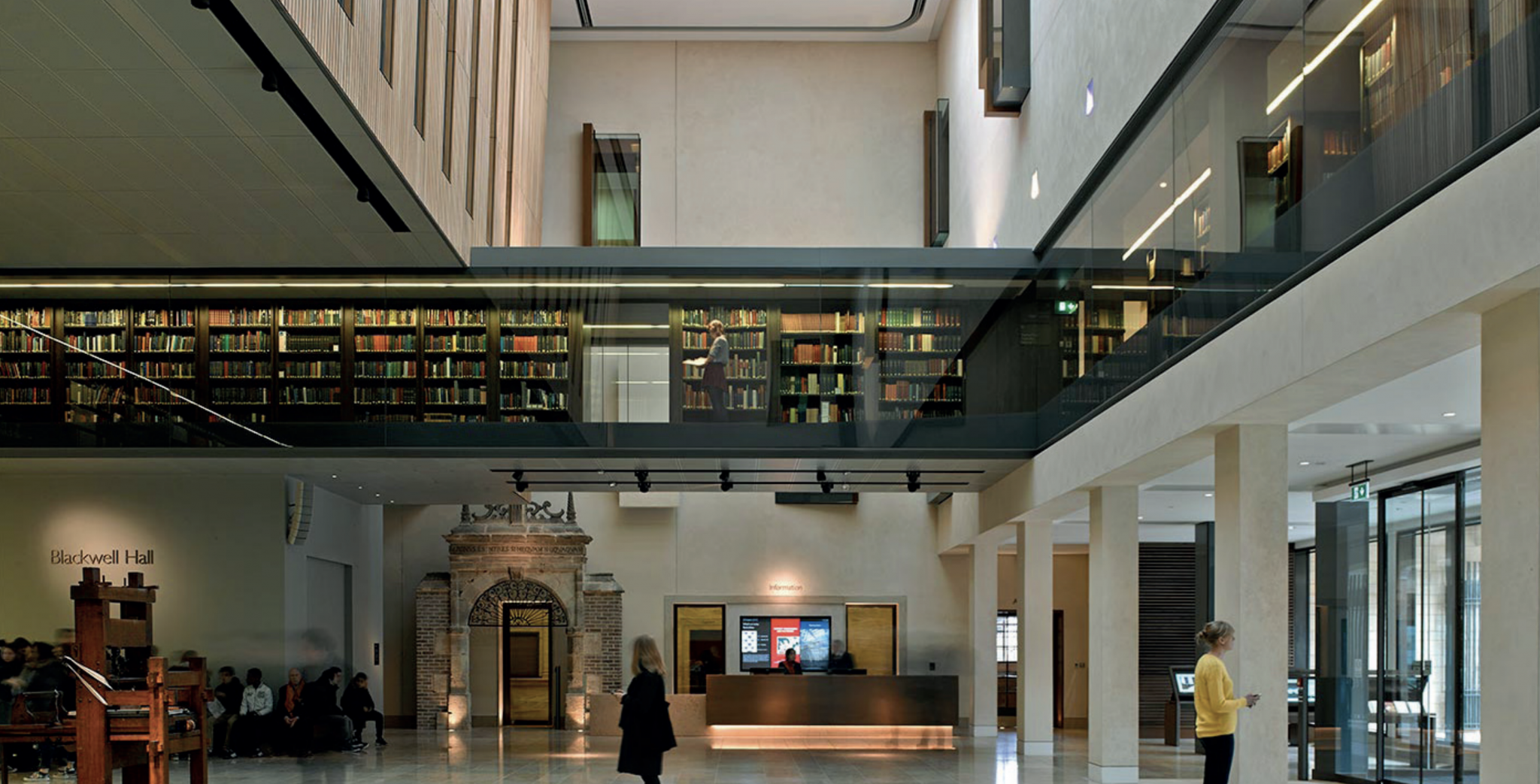 When the building opened its doors to the public, the University was assured of a completely reliable, high-quality passive fire protection system. Our system gives outstanding protection to the visitors and staff of this great library. It allows them safe access to the lecture facilities, reading rooms and keeps all of its historic artifacts and treasures safe. Our design takes advantage of the latest technologies available to ensure the fire and security systems work together seamlessly, whilst still providing flexibility and control.
The Facts & Numbers behind this project
36 highly sensitive aspirating smoke detection systems installed in key areas, with over 2,500m of sampling pipe at multiple heights

Over 1,000 automatic smoke and heat detection devices plus 100 manual call points programmed using an inter-relational cause and effect matrix for maximum protection

Direct information feed into the overall University Security Control Room for rapid response

Strategic fire shutters installed to instantly compartmentalise the building to maintain fire integrity