Project Overview
The new Blavantik School of Government's mission is to inspire and promote better government across the world. Estimated to cost £55 million, it is located right in the heart of Oxford. With high-profile dignitaries and leading academics visiting from all over the world, plus a growing staff and student cohort of over 200 people, its security has to be outstanding.
The brief was to design and install a multi-layered intruder, CCTV and access control system to protect the public and high profile visitors at this impressive, purpose-built university facility.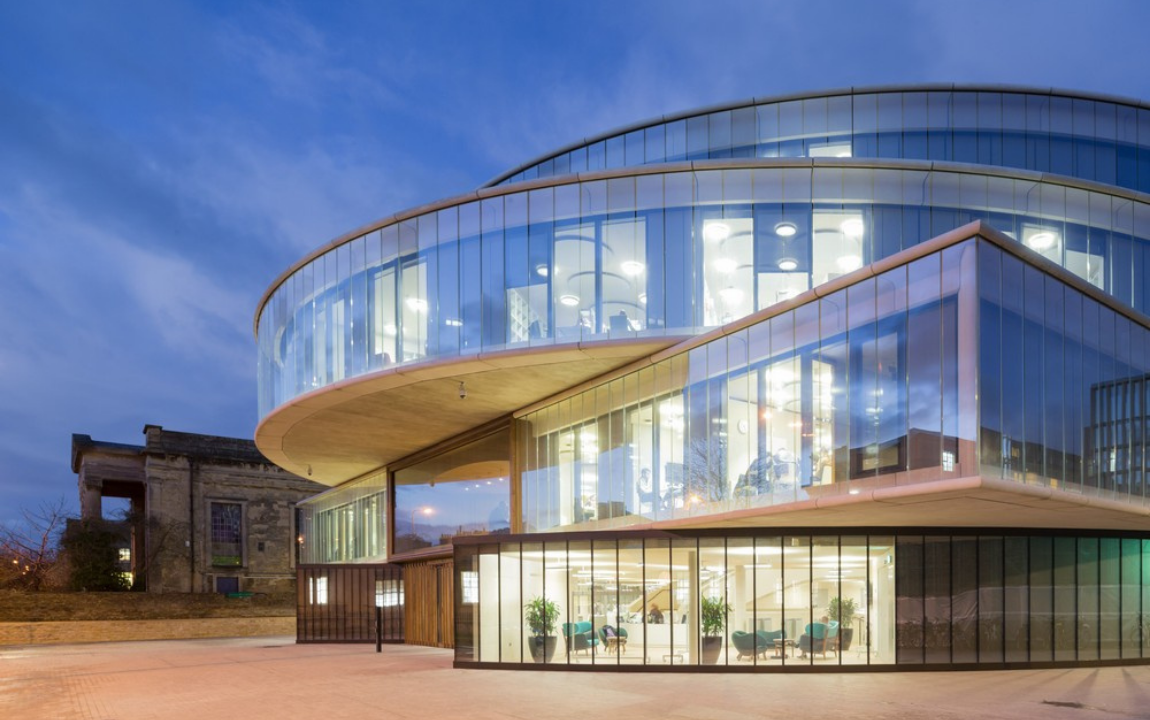 From the Client
"CLFS were a real asset to the Blavatnik project. They worked hard as part of a large construction team that delivered a fantastic project for the University of Oxford. We are already working with them again and look forward to another success."
Mike Morris, Laing O'Rourke, Project Director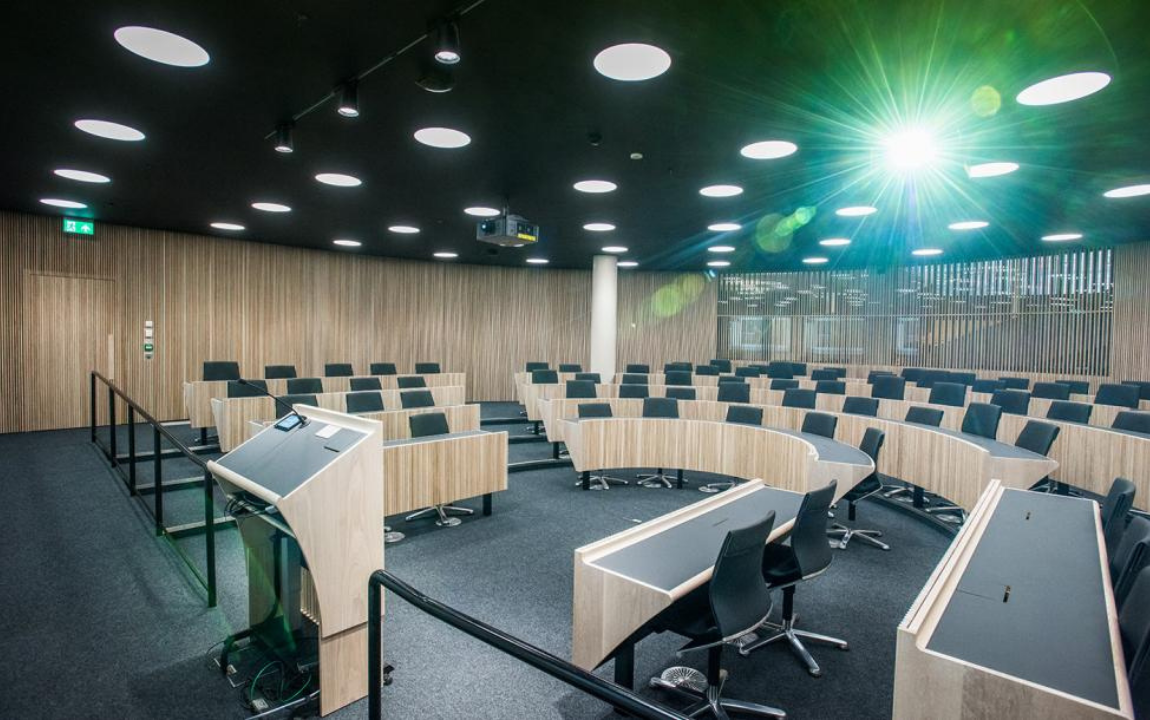 Project Requirements
The design of this stunning building employs glass interior walls, courtyards and skylights to flood the space with natural light to promote discussion and interaction. The building boasts many flexible teaching spaces, two horseshoe-shaped lecture theatres and a forum for exhibitions and debate.
With security a paramount concern, the building has ten 'zones' spread over various levels and needed a system that would allow secure entry, intruder detection and a closed-circuit television monitoring network for each zone.
For maximum future-proofing of the system, it needed to be built on an open protocol and have an integrated building management system.
The University needed;
Easy visitor flow without loss of security
Multi-layered security, appropriate to zone
Tamper-proof, with on & off-site monitoring
Systems to merge aesthetically into building
Future-proof system (20 years)
Adherence to stringent University standards
Building regulations, Data Protection Act & Private Securities Industry Act compliance
The Solution
As with all public buildings installing the right fire and security system is paramount. Chris Lewis Fire & Security designed and installed an easy-to-use, non-invasive system that guarantees the safety of its occupants, and allows for the comings and goings of permitted visitors, staff and students.
Moreover, with world-famous visitors frequenting the building, it was designed with high levels of security in mind, including:
Safe routes
Security landscaping
Anti-terrorism measures
The biggest challenge we overcame was to produce a system that simultaneously allows freedom of movement for visitors and provides the necessary segregation in high-security areas. This was achieved through the use of Salto access products where we installed a complex multi-layered access control system, where building entry is controlled by fully networked perimeter doors and turnstiles. Access to office and teaching areas is controlled on an individual basis and through swipe cards on staircases and lift shafts.
Our design consultants developed an intruder alarm system that interlinks devices throughout the building, comprising of door monitoring contacts and presence detection units. It is divided into ten individually programmable zones each controlled by authorised individuals.
The tamper-proof CCTV system incorporates on and off-site monitoring. HD internal fixed IP colour dome cameras and HD vandal-resistant external fixed IP day/night dome cameras ensure all areas of the building are protected.
The Result?
World-class, high-profile speakers are secure and safe.
High security, but with easy people-flow
Tamper-proof, robust long-term solution.
Project completed with minimum disruption to staff, students, and visitors.
Worked closely with the University and the building contractors to install a fully comprehensive security package.
All works were completed on time, ready for the building's official opening by HRH Duke of Cambridge.