Background Information
Balliol College was established in 1263 and is one of the oldest colleges of the University of Oxford. With almost 400 undergraduate students and an equal number of postgraduates, Balliol is also one of the University's largest colleges. Highly sought-after as a conference venue out of term time, Balliol's 11 meeting rooms and 260 bedrooms are in constant use year-round.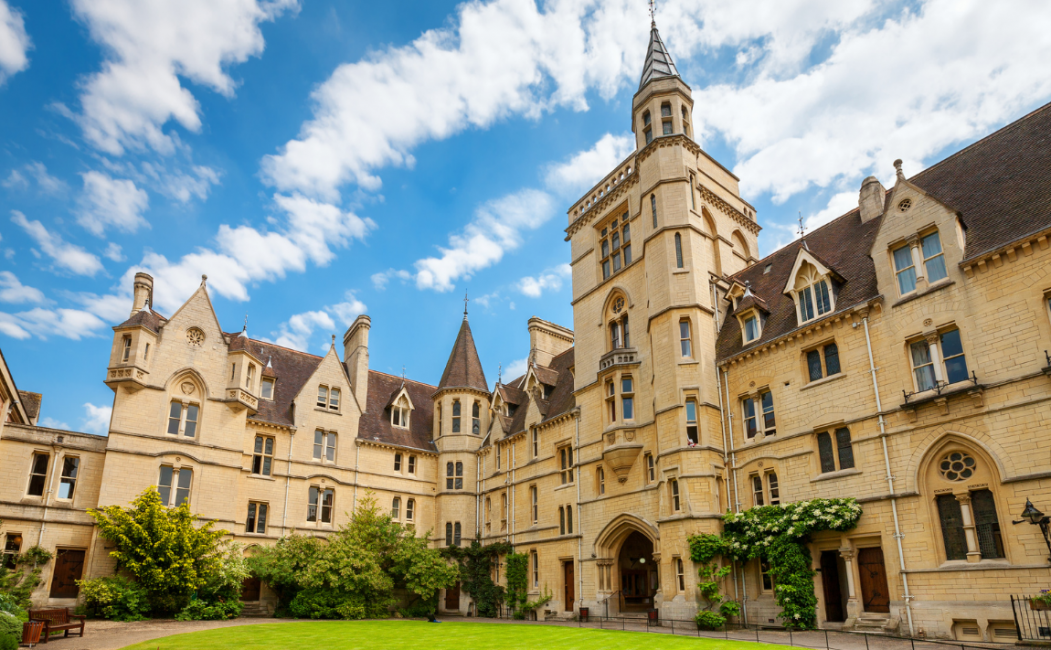 From The Client
"The College is delighted with its new fire system and very appreciative of the service we received from Chris Lewis Fire & Security. Their engineers provided sound advice and recommendations and made what could have been a very difficult and disruptive process, very smooth and painless"
Paul Mulford, Clerk of Works, Balliol College, Oxford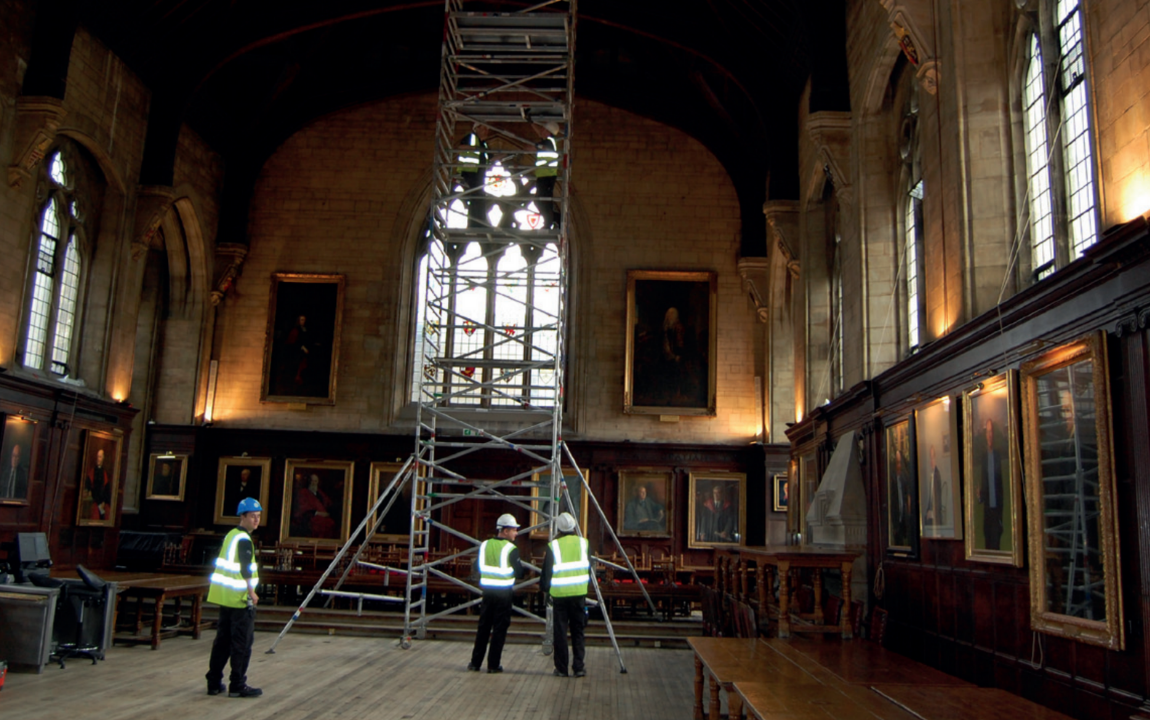 Project Requirements
Chris Lewis Fire & Security has maintained Balliol College's fire protection system since 2005. The original system was installed in the late 1960s and although the field devices have since been replaced, the original cabling was still in use. After thirty years, the 10,000 metres of cabling was rapidly deteriorating and urgently needed replacing. Paul Mulford, Balliol College's Clerk of Works commented, "Our fire system was not only reaching the end of its useful life, but needed upgrading to meet today's regulatory standards. We conducted a thorough fire risk assessment and after reviewing the results, Chris Lewis' engineers advised us that the college required a fire system that met Level Two protection standards. That meant a significant upgrade was needed."
Where possible legacy equipment was reused and functionality was enhanced through system upgrading. In this instance Balliol's existing fire detectors had been discontinued and the College wanted to move to an open protocol, so they would not be tied to one manufacturer. Therefore it was determined that the comprehensive replacement of the system would be more cost-effective in the long run. Paul Mulford added, "We were undertaking an extensive upgrade and nervous about inconveniencing staff, students and conference guests. However, we have a very close relationship with Chris Lewis and were confident that they had the skills and experience to design and install our new system without unnecessary disruption."
Our engineers conducted an in-depth site survey to assess Balliol's fire protection requirements; the new system needed to be considerably larger than the original to meet regulations. The final design included over 1,000 detectors, an increase of threefold.
It was essential that the fire system was maintained at all times, so the new system had to be installed before the old system could be decommissioned. It was therefore impossible to lay the new cables in the original channels and new cabling routes were needed. This was a challenge due to the age and nature of many of the buildings. Many have solid stone walls, floors, and ceilings, and several are listed, dating back to the thirteenth century. Each building was individually assessed to ensure the installation minimised the impact on its fabric and aesthetics.
The second challenge was installing the new system without causing disruption to the running of the college. Paul Mulford commented, "Chris Lewis Fire & Security's engineers worked closely with me and the Accommodation Officer to schedule planned works around the college's busy diary and were extremely flexible." The final challenge lay in Balliol's 17m high Great Hall. When the alarm was upgraded, a six-story scaffolding tower was needed to reach ceiling smoke detectors. This opportunity was so rare that Balliol's own facilities team used the scaffolding to inspect the roof timbers for the first time in 75 years.
The Result
Balliol's new fire alarm system is divided into six separate zones, each networked onto a single platform and control panel. If an alarm is activated it will only sound in the affected area and therefore not cause unnecessary disruption to other parts of the college. By integrating the six systems onto one platform Balliol can centrally manage and monitor every device from a single point.
Paul Mulford commented, "The system is simple and intuitive to use. Our Lodge Administrator and Porter are extremely happy with it. If an alarm goes off they can easily identify which device is sounding and, when necessary, they can shut off a zone without affecting the whole system."
The college's 23 staircases, of which student and staff accommodation is located, incorporate fire doors and emergency evacuation hatches which are normally locked. In the event of a fire, the alarm system's 'cause and effect' programming will trigger localised alarms and release those doors and hatches necessary for safe evacuation.
We fitted Vesda air aspirating systems in sensitive areas including the grade one listed library and Great Hall where standard detectors would have compromised the aesthetics and it would be difficult to maintain equipment. These were incorporated into existing air conditioning and humidity systems and can be maintained at ground level.