Many businesses recognise system integration as an innovative means to achieve greater profitability and efficiency, yet this consideration does not generally extend to their fire and security systems.
In technical terms, 'integration' is defined as the formation of large, collaborative systems from separate, smaller components, the result being that each individual element is enhanced, while management of them is simplified and centralised. In summary, it allows you to control all of your technology and send and retrieve data about each, within one system. Recent technological advances have led to more sophisticated integration abilities, some providing the opportunity for more intelligent communication between assets, allowing for easier control of separate components and these progressions are continuously growing.
All too often, the responsibility for a building's fire alarm system, CCTV, access control, and intruder alarm technology resides with different parties, overcomplicating the control of these individual systems dramatically. In accordance with this, often these systems are installed in isolation from one another, with no regards to integration opportunities and the benefits that doing this would provide.
As it becomes easier to integrate building technologies, fire and security systems should be included in this process wherever possible, to give the greatest ease of control and maximum protection.
Fire & Security Integration
Simple
Simple integration utilises switched inputs or outputs (IOs) to link two systems together.
e.g. A fire alarm output linked to the electronic lock of an access-controlled door. When the fire alarm is activated, the door is released so individuals are able to exit the building as quickly and safely as possible.
Advanced
Advanced integration uses IP technology or RS485/232 serial connections to link two or more systems together either via data cable or wirelessly, and enables bi-directional data, commanding to be shared.
e.g. An intruder alarm linked to CCTV and access control. When the intruder alarm is triggered, CCTV cameras in the activation zone pan to confirm the presence of an intruder and, if established, all doors in the vicinity are locked to contain the intruder until the police can be summoned. If no intruder is present, the alarm is silenced and a text message is sent to key holders.
The correct layers of security won't just make your business more secure, they will also enhance the legitimacy of your enterprise. Your staff and clients will see the efforts you go to keep them safe and will value it. What's more, a company that invests in security is saying to the world that they take their business, staff, and clients seriously and want to protect them.
Benefits of integrating Fire & Security Systems
Fewer false alarms
Integrated systems can provide confirmation of an incident from several sources prior to the alarm being triggered, reducing the amount of false alarms.
Greater control
Integrated systems can be centrally monitored and controlled on a single Security Management System (SMS), making it simpler and quicker for you as the user to gain insight into your separate assets and how they can function in unison.
Lower maintenance costs
Systems can usually be integrated and maintained by a single specialist system integrator, reducing the cost of maintenance contracts in comparison to multiple providers maintaining each individual system. A single maintenance contract should also reduce the number of site visits required with fault diagnosis and repair able to be carried out remotely.
Reduced overheads
Staff costs can often be reduced as a result of integration. This is because the centralisation and control of the systems that come alongside it reduce the complications associated with monitoring your assets. Multiple sites and components can be managed from one central monitoring station.
Potential energy saving
The integration of security systems with building management systems can unlock considerable potential for energy saving. For example, heating, lighting and air-conditioning units can be powered down when the intruder alarm is set because, at this time, the building is known to be empty. Meeting room management that is linked to a building's access control system can ensure that resources, such as lighting and projection equipment, are only powered on when the room is in use.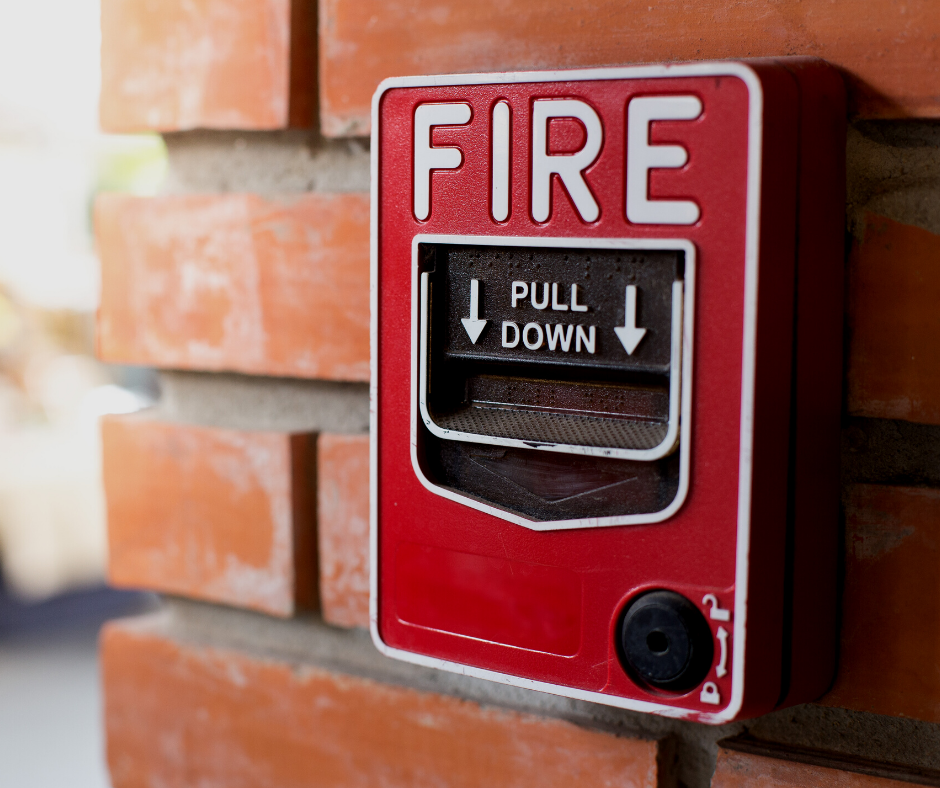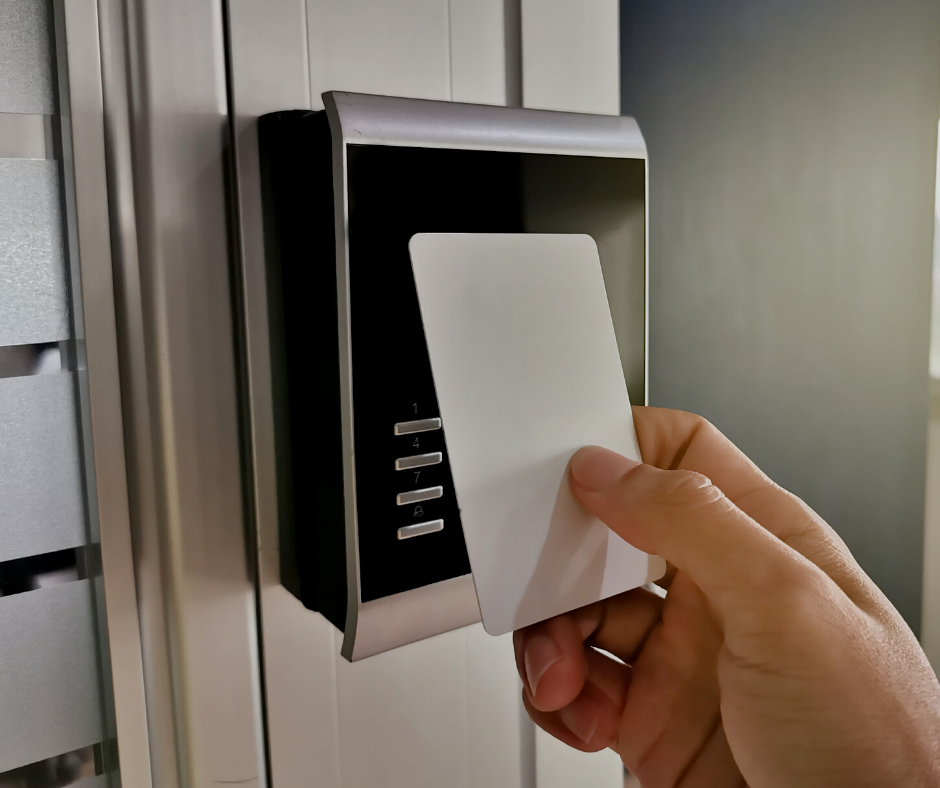 How integration can add value
Fire systems
Automatically generate a role call of who's in the building from the access control system log.
Automatically open all fire escape doors
Open barriers for the fire brigade to more easily enter the site
Increase CCTV recording and move cameras to scan the activation area.
Alert staff to the precise location of the fire detection on a graphical floor plan
Switch off power to vulnerable equipment e.g. server rooms, to reduce the impact of damage from sprinkler systems
Intruder alarms
Text or email staff when the system is set/unset/activated
Prevent access to staff who are not registered with permission to set/unset the alarm
Switch off lights, heating, and air-con when areas of a building are alarmed or unoccupied for periods of time.
Activate 'out of hours' settings for CCTV and external lighting
Lock doors in high-security areas and prevent access when the alarm is activated
Activate special protection to an area if Smoke Cloak or DNA marking systems are also in use.
Access control
Taking a CCTV snapshot of people entering an area when their card is presented to validate the user's identity
Switching on lighting and heating in a work area only when a person assigned to that area enters the building
Granting access to meeting rooms based on confirmed bookings in a company's calendar system
Providing cashless vending, copying credits etc. with multi-use swipe cards.
CCTV
Activation of an intercom system can instruct cameras to focus on and record a vehicle at an entrance
ANPR (Automatic Number Plate Recognition) can automatically open barriers or gates to authorised vehicles.
Pan-Tilt-Zoom (PTZ) cameras can be programmed to investigate areas where intruder alarms' infrared beams have been broken
Very high recording rates and image resolution can be activated when an intruder alarm is triggered
Live footage can be relayed direct to a mobile device when an intruder alarm is activated.
---
To integrate or not to integrate?
Whether you are looking to integrate existing systems or add new technology, to deliver the maximum benefits your solution must be planned, designed, installed and maintained with consideration for your immediate and long-term business needs.
The question for businesses is no longer if you should integrate your technology, but when.
---
Chris Lewis Fire and Security is an experienced and award-winning company with a team skilled in designing and installing fire and security systems for commercial offices, retailers and licensed premises. We cover anything from access control gates to CCTV systems, and everything in-between.
With over 100,000 commercial fires occurring annually, taking your eye off the ball when it comes to fire protection isn't an option. Air sampling is one of the more advanced means of fire detection,.
Every building faces its own unique security challenges. From out-of-hours cleaners to blind spots and hard-to-reach zones; there's simply no 'one-size-fits-all' when it comes to designing a.
Did you know: 80% of businesses fail within 18 months of a serious incident caused by fire. It's never worth overlooking your fire risk assessment. This negligence can lead to significant damage -.