Access control solutions are essential to the protection of your business, helping to manage security threats and prevent unauthorised entry to your premises. The primary purpose of access control is to create a safe and secure environment for building occupants as well as any valuable assets and equipment stored on-site.
As with other security technologies, access control systems have become increasingly robust. Not only do they offer a heightened level of security, today's access control systems are highly customisable, easy to install, and simple to use.
On this page:
However, the real highlight is the way access control can now integrate with other building systems. Whether it's pairing your access control with CCTV, fire safety installations, or integrating them as part of a smart office, there are a range of features you can unlock through integration.
Access control integration: what you need to know
Integrated access control doesn't need to be complex. If you want a low budget, lower security access control system, you could have card-activated door handles connected to the cloud. This opens up a suite of managements options, letting you grant access to visitors/staff quickly, adding or removing privileges remotely.
One of the biggest struggles organisations face is modernising their legacy access control systems to accommodate for the latest technology. Many businesses still use cards and keyfobs without considering the additional layer of security afforded by mobile and other contactless credentials.
There's also the possibility they haven't configured or updated the access privileges for individuals working at their company. If left unchecked, this could have an impact on the effectiveness of your building's security strategy.
What access control features can you unlock through integration? This blog covers some of the most popular features used by building managers and how they can improve your workplace.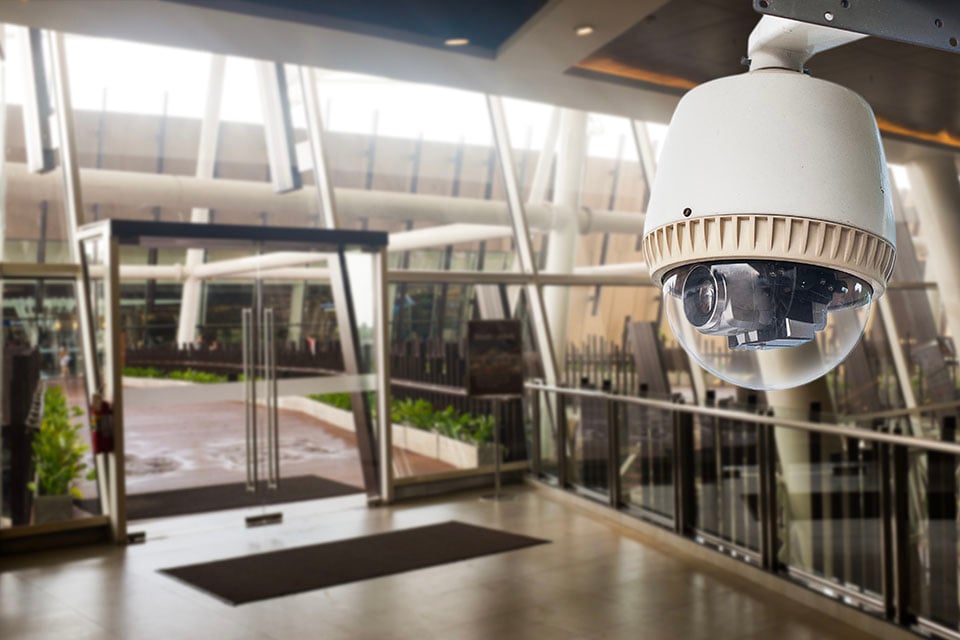 Integrating access control for security
You can enhance the security of your building by integrating access control with other systems.
For example, we've talked extensively about how it can be paired with CCTV in our blog "CCTV & Access Control: Everything you need to know".
Where cameras monitor potential security threats, access control authorises entry to your premises. Instead of managing them independently, it's now possible to seamlessly merge them to unlock a wider range of features.
Video verification is one such feature. CCTV cameras can be paired to access control points so that individuals are recorded upon entry. Using smart video analytics, you can check whether someone attempting to gain access to your building is using the correct credentials assigned to them. You could go one step further here by implementing automatic identity verification.
Integrating your access control and CCTV can also be used to prevent tailgating: scenarios in which multiple people can enter a premises by following directly behind an employee or visitor.
Beyond cameras, access control can integrate with an intruder alarm system, triggering a lockdown in the case of a security breach. This can help protect your employees as well as any valuable assets and equipment that might be stored within your premises.
You should also think about the authentication solutions available. One of the biggest access control trends of 2021 is the increasing use of biometrics (such as facial recognition) and mobile credentials. There's a growing need for more secure contactless ways of verifying individuals to manage their level of access. With PIN codes, cards, and fobs being phased out, mobile phones hold the key to a simpler form of authentication.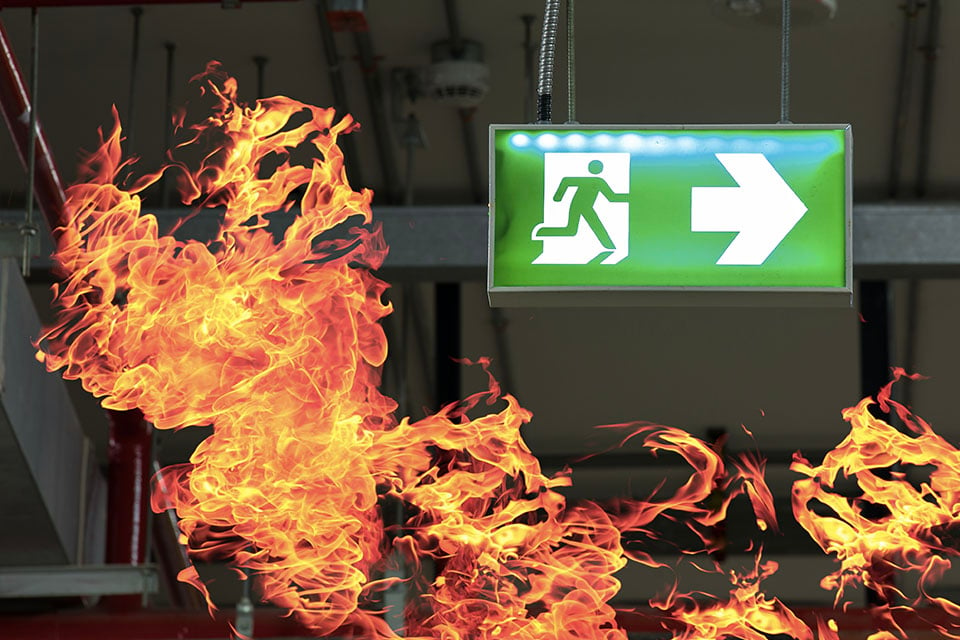 Safety features unlocked through integration
Integration won't only improve the security of your building, there are a growing number of safety features to take note of.
Seamlessly gaining entry to a building using contactless credentials not only has an impressive wow factor to impress visitors, it also reduces the need for face-to-face interaction. There's the added bonus of keeping your employees safe as these credentials are much harder to duplicate or spoof unlike cards and keyfobs, preventing unauthorised individuals from gaining entry.
In terms of fire safety, it's possible to integrate your fire alarm with access control. In the event of a fire, doors will respond by automatically unlocking, allowing staff to be quickly and safely evacuated from the building. It's then possible to get a digital roll call from your access control system to make sure everyone is accounted for.
In recent times, there has also been a growing need for measures to help try and encourage social distancing, minimising close contact. Building occupancy can be monitored in real-time to enforce capacity rules and prevent overcrowding. This can help ensure the safety of your employees, making them feel comfortable and therefore helping with productivity.
Make your office a smart office
Access control can not only help to keep your premises safe and secure by managing who is able to gain entry to your building, it can also integrate with other building systems to enhance your workspace. In the same way that many of us are looking to transition our homes into smart homes using the latest technology, companies now have a desire for smart offices automation.
How does access control factor into this? You can configure your access control to serve as a trigger for various connected instalments using an intuitive building management system. For example, you set it up so that the first person who enters your building in the morning will alert the system to switch on lights, blinds, and heating/air conditioning. At the end of the day, these smart systems will power off which can help improve the cost efficiency and climate footprint of your office by saving energy.
Access control can also help with productivity in the workplace. Systems can integrate with widely used software such as MS Office 365, Slack, and Skype to track the availability of employees and keep relevant staff notified when visitors have arrived, helping to update your booking system.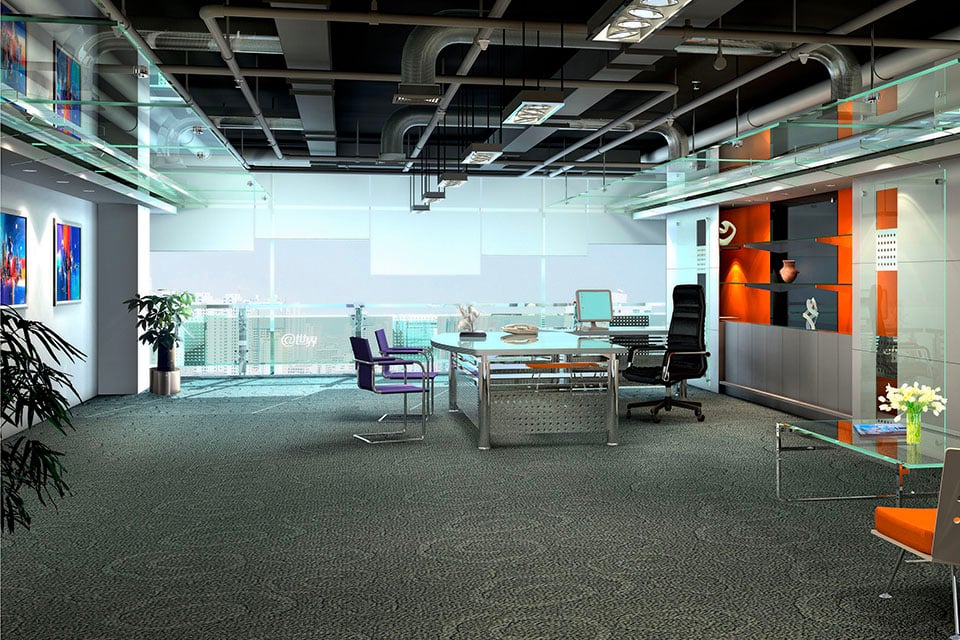 It's time to integrate!
Throughout this blog we have highlighted a number of the impressive features you can unlock by integrating your access control with other connected technologies, and you can learn more about how the upgrade process looks by reading our blog article "Upgrading Access Control Systems: A 5 Step process".
In terms of security, we've talked about CCTV and how video verification can ensure that only authorised personnel are entering your building, also cutting down on the threat of tailgating.
Integration can also help with safety protocols. Protect your employees from potential threats by pairing access control with intruder alarms, triggering a lockdown. In the event of a fire, or a drill, doors will automatically open, allowing you to evacuate the building and carry out a roll call.
Access control is also one of the cornerstones in helping to modernise office spaces, turning them into smart offices. Intuitively program a range of automation features to make your workplace more efficient and productive, while adding an impressive wow factor.
You don't necessarily need to replace your existing access control systems, either. Some components are already compatible or offer an easy and affordable upgrade path.
To see what access control integration opportunities are available and how they can improve the security, safety and productivity of our building, our experts at The Chris Lewis Group are here to help.
We work closely with world-leading brands in access control technology, having earned the following certifications:
These awards are testament to the level of skill and professionalism our security experts promise to deliver clients.
Talk to us about your Access Control requirements
Complete the contact form below and we will get back to you very shortly.

I run our sales, technical design and marketing initiatives for the business. I work closely with manufacturers and trade associations to keep abreast with the latest technology and regulations making sure our clients are getting the very best and latest systems available.
Every building faces its own unique security challenges. From out-of-hours cleaners to blind spots and hard-to-reach zones; there's simply no 'one-size-fits-all' when it comes to designing a.
Businesses and homeowners of today are relying on surveillance systems to keep their property and assets secure. In fact, there are now an estimated five million security cameras in the UK, according.
A care home is two things: a business and a home. Whilst managers have the duty of making sure business is profitable and running smoothly, the number one aim of any care home is to make sure.